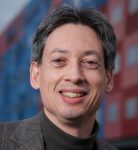 Prof. van Beusechem received a MSc degree in Medical Biology from the VU University Amsterdam; and a PhD degree (cum laude) from the University of Leiden. Currently, he is professor of Applied Molecular Oncology at the VU University; head of the Laboratory Medical Oncology at Amsterdam University Medical Centers; director of the RNA Interference Functional Oncogenomics Laboratory, a Cancer Center Amsterdam core facility for whole-genome siRNA library screening; and Chief Scientific Officer of ORCA Therapeutics BV, a biopharmaceutical company focusing on the development of new anti-cancer treatments using oncolytic viruses. His main research areas include development of oncolytic immunotherapies using recombinant adenoviruses; and discovery of novel therapeutic targets for effective cancer therapy using functional genomics approaches.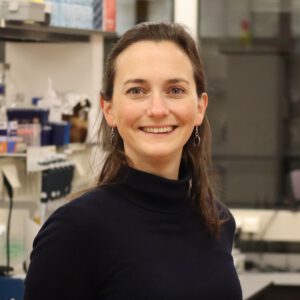 Dr. Sabine van der Sanden received her PhD degree in virology at the Erasmus University Rotterdam in 2012. From 2012 to 2014 she worked as a postdoctoral researcher at the Centers for Disease Control and Prevention (CDC) in Atlanta (USA), where she genetically engineered an improved poliovirus vaccine manufacturing cell line. From 2012 to 2016, she performed postdoctoral research at the Academic Medical Center of Amsterdam with a focus on virus-host interaction studies in human 3D culture models and development of an immunotherapy against enterovirus infections. Since 2016, she has been applying her knowledge on viruses in the field of gene therapy. She worked on exosome mediated delivery of adeno associated virus (AAV) based gene therapy for ocular diseases at the Erasmus Medical Center in Rotterdam. In 2017, she started working as senior scientist vector development at Arthrogen (acquired by MeiraGTx in 2019), focusing on the design and manufacturing of novel AAV-based vectors targeting inflammatory and heart diseases. Since 2020 she is head of the MeiraGTx Netherlands department of vector development, vector production and process development.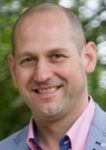 Prof. Rob W.J. Collin
Prof. Collin is professor within the department of Genetics of the Radboud Academical Medical Center. His research group is working on the development of gene therapies for treatment of selected genetic subtypes of inherited retinal dystrophy. This disease causes blindness or severe visual impairment. The therapeutic strategies that are developed within Prof. Collin's lab are aimed at correcting the genetic deficiencies causing the disease.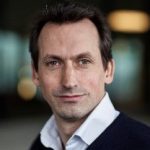 Prof. Enrico Mastrobattista
Prof. Mastrobattista obtained his PhD in Advanced Drug Delivery from Utrecht University in 2001 and spent over two years as a Marie Curie postdoctoral fellow at the MRC-Laboratory of Molecular Biology in Cambridge (UK). He currently leads a research group that develops biomimetic drug delivery systems for the targeted delivery of therapeutic proteins, peptides and nucleic acids. His main areas of expertise are drug delivery, pharmaceutical biotechnology and nanobiotechnology with a focus on the intracellular delivery of nucleic acids and genetic vaccines. Dr. Mastrobattista has published over 90 articles in scientific journals, contributed to several book chapters in pharmaceutical biotechnology and holds several patents to his name. In 2013 he was awarded the prestigious Galien research price, the Netherlands, for his research on drug delivery (www.galenusprijs.nl). In 2018 he was appointed full professor in Pharmaceutical Biotechnology & Delivery at the department of pharmaceutical sciences, Utrecht University.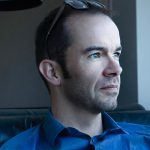 Dr. Jan Theys
Dr. Theys graduated as bio-engineer at the Catholic University of Leuven (KUL). Following the completion of his PhD at the Department of Immunology and Microbiology (Rega Institute, Leuven), he joined Maastricht University and became one of the co-founders of Maastro lab. He has been working as postdoctoral fellow, is staff member at Maastro and was appointed A/Professor at the Faculty of Health, Medicine and Life Sciences of the University of Maastricht. His main research interest centers around the importance of the tumor microenvironment with the goal to implement knowledge into innovative approaches that allow better treatment. Within that context, he leads an international consortium to generate a safe, antibiotic hypersensitive medical-grade armed non-pathogenic Clostridium vector that upon injection as spores, will germinate and thrive in necrotic tumour regions, providing cancer-specific colonisation, a totally natural exquisitely specific phenomenon. Upon concise development of the required technology, we stably "armed" Clostridium with a chemotherapy-activating gene (nitroreductase, NTR). We term this approach Clostridial-directed Enzyme Prodrug Therapy (CDEPT). We have obtained the critical proof-of-principle that the CDEPT paradigm can work and with all the technology required now in place, we aim to establish the clinical value of CDEPT.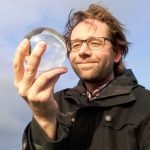 Dr. Jeroen de Vrij
After receiving his PhD in 2012 ("Viral capsid modifications to improve oncolytic Adenoviruses", LUMC, Leiden), Dr. de Vrij continued his research in the Dept. of Neurosurgery, Erasmus MC, with a major focus on the development of oncolytic viruses (OVs) for glioblastoma brain tumors. He has a major focus on the particular subject of using extracellular vesicles/exosomes as theragnostic system: (1) to improve OV therapy by packaging OVs in vesicles, (2) to analyze tumor-secreted vesicles in body fluids as a method for non-invasive monitoring of OV efficacy. Dr. de Vrij's research ranges from vector construction towards clinical trial-related investigations. Novel OV therapies and diagnostics are tested in patient-derived xenograft mouse models as well as on patient-derived tumor cultures. The cultures rang from  classic 2D monolayers to highly complex 3D Avatar models, which strongly mimic the patient's tumor microenvironment, including presence of immune cells, endothelial cells and extracellular matrix components.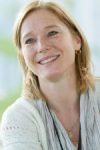 Dr. Ingrid de Visser – Kamerling
Dr. Visser-Kamerling obtained her degree in Medical Biology at the University of Leiden, the Netherlands in 1998. From 1999 until 2004 she worked as a clinical scientist at the Centre for Human Drug Research (CHDR), Leiden the Netherlands. In 2003 she obtained her PhD degree with the thesis: "Clinical target validation for a non-peptide motilin receptor antagonist" at the University of  Leiden. In 2005 she became a registered clinical pharmacologist. From 2004 until 2007 she worked as policy coordinator at the research department of the Netherlands Heart Foundation. In 2007 CHDR appointed her as interim manager of education. From 2008 onward she holds a position of senior clinical scientist in different research fields, with main focus on gene therapy, viruses and vaccines.